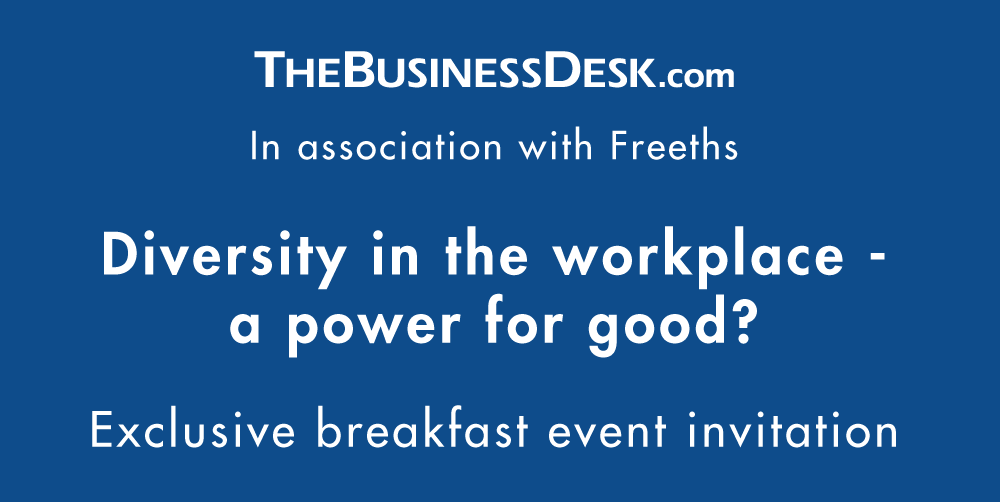 Wednesday
26 April 2017
8am – 9.30am
Free to Attend
Freeths
80 Mount Street
Nottingham
NG1 6HH
Event Sponsor:

The UK is still lagging behind much of Europe when it comes to diversity in the workplace – the question is: how can companies in the East Midlands address this?
Diversity in the workplace is an important aspect of good people management. It's about valuing everyone in the organisation as an individual. While UK legislation – covering age, disability, race, religion, gender and sexual orientation among others – sets minimum standards, an effective diversity strategy goes beyond legal compliance and seeks to add value to an organisation, contributing to employee well-being and engagement.
Our exclusive breakfast event panel will examine which companies are leading the way when it comes to promoting diversity, and why it matters so much to employ people from different backgrounds.
Speaker line-up is:
Kavita Oberoi OBE, founder and managing director, Oberoi Consulting
Jane Biggs, managing director, Bygott Biggs Legal Recruitment
Lauren Allen, business manager, Frontline Recruitment
An employment specialist from Freeths
Do companies really believe that diversity is a powerful force for good?. And how are those that have embraced it benefiting from strong diversity and inclusion policies and practices that help attract both clients and the best talent?
'Diversity in the workplace – a power for good?' will discuss these issues and more, and ask: if a diverse workforce is so good for a company's financial performance, why aren't more adopting it?
*Due to sponsorship commitments, we respectfully ask that legal professionals do not attend this particular event