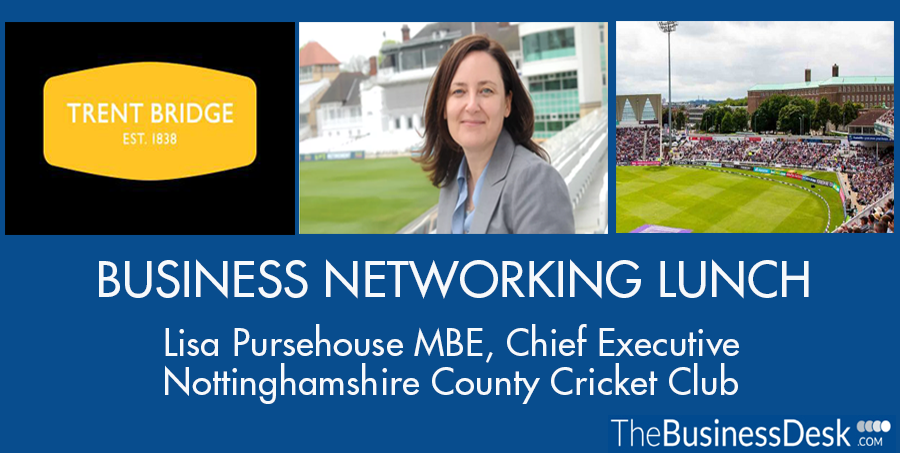 Friday
14 September
12pm – 3pm
£40 +VAT
Trent Bridge,
Bridgford Road,
West Bridgford,
Nottingham
NG2 6AG
Event sponsor:

TheBusinessDesk.com is giving you the chance to hear from – and question – the chief executive in charge of ensuring that Trent Bridge continues to deliver economic benefits for Nottingham and the wider area.
At this exclusive lunch event we'll hear from Lisa Pursehouse, chief executive Nottinghamshire County Cricket Club, about her two decades at Trent Bridge.
Lisa will talk about the links between Nottingham businesses and the Cricket Club and how they have supported her work – especially around the role she played in securing the Ashes Tests in 2013 and 2015, as well as next year's ICC World Cup.
Lisa will also outline the changes facing Trent Bridge, give an update on plans for one of the world's most iconic cricket grounds and the opportunities for local businesses to become involved in the future of the Club and venue.
Included in the ticket price is a two-course meal and complimentary drink on arrival. There will also be a chance for our audience to ask questions to Lisa.