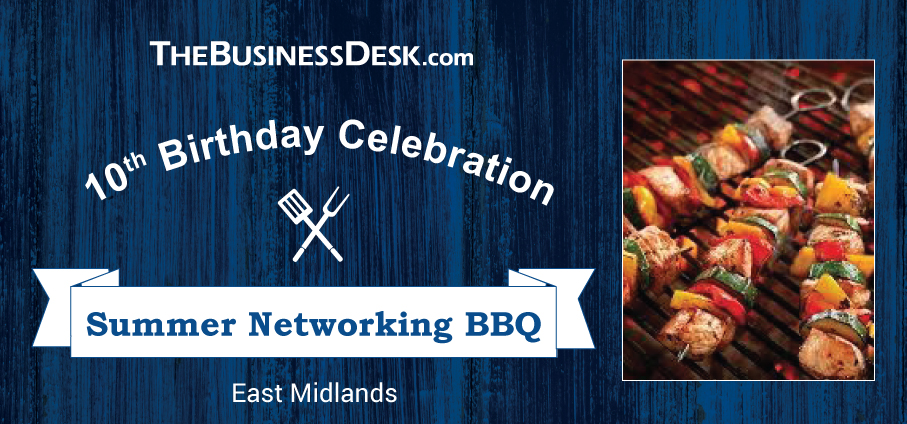 This event will provide delegates with the opportunity to network with other business professionals.
You will receive a welcome drink on arrival and a BBQ lunch is included in the cost.
This year sees TheBusinessDesk.com celebrate its tenth anniversary of providing its subscribers with the very latest business news, traffic information, property and lifestyle news.
Over the past ten years the company has grown to have more than 185,000 subscribers (subscription is free of charge), c.50,000 of which are in the Midlands.
The company is now the country's largest online, regional, business news provider and offers businesses a number of opportunities to promote who they are and what they do to local and regional businesses.
We do hope you will join us to celebrate our special anniversary.
This event is now closed