City Council keen to get on with Broadmarsh redevelopment, says design chief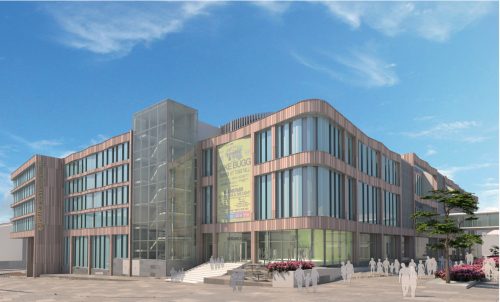 The deal to bring forward the new Broadmarsh bus station and car park has been "difficult", but Nottingham City Council now wants to "get on with it" – according to one local design chief.
Speaking exclusively to TheBusinessDesk.com, John Morgan, director at Leonard Design Architects, said that there were many factors to keep in consideration in the run-up to the new scheme kicking off.
"First of all, let's remind ourselves that this is the biggest project in the city centre for a generation," Morgan told us.
"Each of the parties involved, from the shopping centre operator, to the bus and coach companies and through to the Council have their own requirements for the new building.
"To get everyone in the same building working towards the same goal has been a challenge, but that's where we are. The aim now is to create a high quality building now that we have alignment from all parties involved."
Designed by Leonard Design, the new car park includes charging points on each floor for electric cars, with infrastructure in place to increase these as usage of electric cars increases. Solar panels will be installed on the roof of the building so it will generate and use its own energy. A mix of natural and mechanical ventilation will ensure a circulation of clean air in the building for its customers.
New retail units, with double height windows, will face on to Collin Street and Carrington Street, which will be pedestrianised under the Broadmarsh plans.
Morgan said he didn't know what impact the mooted sale of intu to Hammerson will have on the new car park, but that he remains confident.
"The Council have come out with a statement saying it won't affect the wider Broadmarsh area development, and that's to be welcomed. intu has invested a lot of time and money and Hammerson have a great track record of investment into their shopping centres. I'm confident any deal won't slow the project down."