Derby County owner named as city business ambassador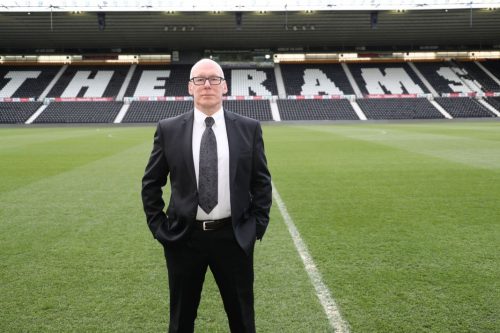 The owner of Derby County has been nominated to be Derby City Council's first ever Derby Ambassador for Business and Innovation.
In the role, Mel Morris CBE will represent the city regionally, nationally and internationally to both government and business.
The role, which is to be approved by Full Council, will be honorary and non-political. It will be conducted on a voluntary basis with no salary, however "reasonable expenses" will be recompensed when working on City business. The position will be for three years after which the Council can appoint a new individual or continue with the current individual for a further three years.
Derby City Council says the move is in response to the creation of Metro Mayors in other parts of the country. Whilst the East Midlands doesn't have a similar devolution deal, the City Council says the development of the Metro Strategy between Derby and Nottingham is creating government interest. To capitalise on that, Nottingham have invited Sir John Peace to represent them to government and business and the new role of Derby Ambassador for Business and Innovation has been created to ensure that Derby is also represented at this level.
Paul Robinson, chief executive of Derby City Council said: "Derby has a long and proud history of attracting and retaining high technology, manufacturing and innovative businesses. To maintain this reputation and to continue to attract new businesses and support its existing businesses the city must adapt to the changing environment of structures, political interfaces and funding opportunities in which we operate.
"We are delighted that Mel has agreed to work with us to represent the City."
Morris said: "I am honoured and delighted to accept this post and look forward to helping further promote our great city in the tech arena.
"Derby is an exciting place to be. It is ideally suited to those looking to establish new start ups as much as for those looking to expand.
"I have personally been involved with many highly successful businesses founded in the city, including Minitech, uDate, Prevx and BriefYourMarket. The location, availability of high calibrate personnel, the attractiveness of the City to staff relocating, the success and diversity of the University and College have all played a key part in that success."