Logistics firm moves into Nottingham creating 35 jobs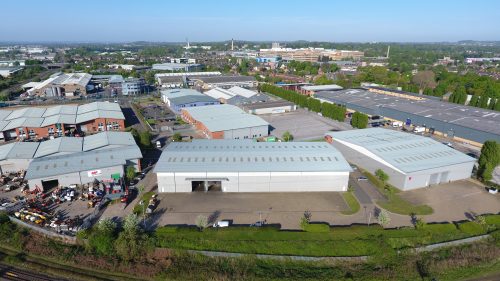 Healthcare logistics firm, Vision Logistics, has leased a 30,100 sq ft warehouse in Nottingham in a move that will create 35 jobs.
The property deal, brokered by Commercial Property Partners LLP (CPP), marks the eighth depot nationwide for the company.
The distribution depot based at Easter Park, Nottingham is the fifth depot to open in just 12 months for Vision Logistics. Situated on the western fringe of Nottingham City Centre, the new warehouse will service healthcare contracts throughout the East Midlands and Staffordshire.
Peter Toon, managing director at Vision Logistics, said: "Easter Park is centrally located with excellent access to major transport routes and some of the region's major towns and cities, making it an excellent option for us during this time of rapid growth and expansion."
Stuart Waite, partner at CPP, said: "We are delighted to have agreed this significant deal on behalf of our client so soon after the previous tenant relocated. Vision Logistics identified the building as being suitable for its requirements in servicing multiple contracts, given the buildings' proximity to Nottingham City Centre, the A52 and subsequently junctions 24, 25 & 26 of the M1."
Jim Hartley, senior asset manager at Kames Capital, owner of Easter Park, added: "We are very pleased to welcome Vision Logistics to Easter Park as a valued tenant and a very professional organisation. The company's move to Easter Park reaffirms the location as the preeminent industrial estate in Nottingham as it continues to thrive as a centre of logistics excellence."