Plans revealed for 'first of a kind' aviation skills academy in Notts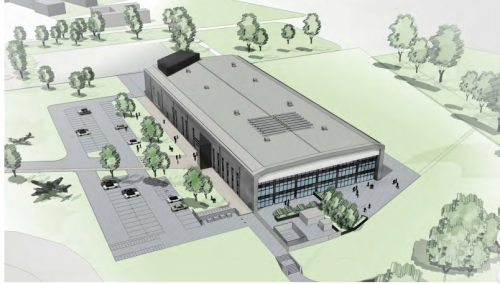 Plans for a Aviation Academy aimed at training people for careers in the aviation industry have been submitted to Rushcliffe Borough Council.
The Academy, which would be based at RAF Syerston in Flintham , Nottinghamshire, would include a 73,000 sq ft 'first of a kind' facility for the UK and would be a joint venture between the Norse Development Company, based in Norwich, and the RAF Air Cadets for whom RAF Syerston is their home base.
Some 50 jobs could be created if the scheme is given the green light.
A statement with the planning application reads: "[The Academy] will provide provide integration of education, training and industry pathways for the Aviation Skills Partnership's six areas of aviation: pilot, air traffic, airport, operations, cabin crew and aviation engineering. It will provide pathways through school, college and university for all skill levels and for all job types. It will also cover the aerospace and space sectors as well as cyber/information security.
"Based on the needs of aviation employers locally, nationally and internationally, it will provide job-ready people with the right skills for the right jobs. It will integrate, feed and partnership with other regional aviation locations including military and civil sites."
The Academy could also home aircraft for display. The RAF have agreed to provide the 'famous five'; the last five fast fighter jets in service.
Norse Developments delivered a similar scheme in Norwich – the International Aviation Academy.
A further planning statement reads: "The vision is a true fit with that of the region to grow skills at all levels, link people to real jobs and bring investment to the region through increasing the employer and trainee base. The International Aviation Academy will place the region on the map and help to restore Central England to being a major source of skilled aviation people to complement the Aerospace activity. It would also allow the military and civil operators to base more aircraft and operations in the region."