On the move: the latest East Midlands hires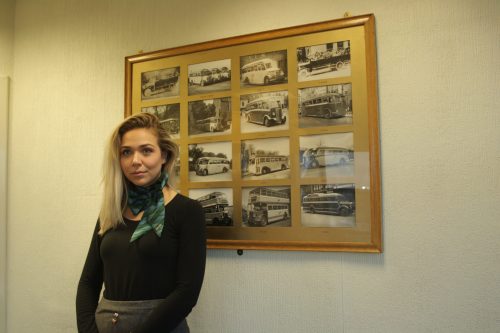 An East Midlands travel company has taken on a new continental holiday planner.
Rady Racheva joins Bulwell-based Skills Holidays, which specialises in coach holidays in the UK and abroad.
She said: "Our Christmas markets in Austria have always been popular and well organised. However, for the last trip I decided it would be a good idea to add in the Swarovski Crystal Worlds museum, which I think everybody will really enjoy.
"Another really successful trip was a recent one to Catalonia for Christmas and New Year. The passengers were more than happy and we had great feedback. People like it because it's really good value for money."
Nigel Skill, chairman of the company, said: "We understand the importance of our European programme having an ambassador. Someone who manages the day-to-day organisation and deals with suppliers and business contacts to ensure we are delivering the best possible value for money and tours that excite and appeal to our passengers, plus seeking out new places to see and things to do.
"Rady has European travel experience, new and exciting ideas, enthusiasm and a positive attitude. She has fitted seamlessly into the team."
Newark-based managed cloud service provider Timico has appointed sales leader and marketer, Ben Savage.
Savage brings more than 20 years in sales and marketing – particularly in managed cloud and hosted services – on a pan-European level and across multiple industry sectors including retail, telecoms, pharmaceuticals and health, utilities, finance, banking and professional services. Prior to joining Timico, he was head of EMEA GTM channels and service providers at Pure Storage and before that, VP of sales, cloud and managed services at Colt Technology Services.
Timico chief executive Ben Marham said: "Ben is a first-class leader, people manager and business developer. He is commercially and financially astute with a high energy and passion for change so we're delighted that he has joined the Executive Board at a time when we're transforming the business; to grow significantly over the next five years and to cement our position as market leader."