On the move: the latest East Midlands hires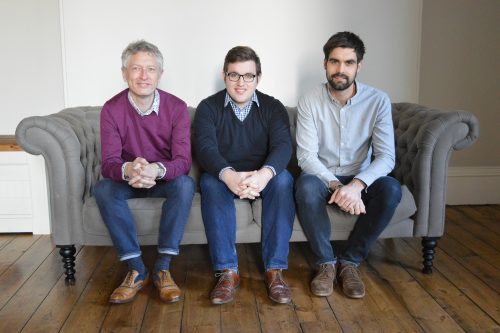 A Lincolnshire creative agency has appointed graphic designer Joshua Ost.
Born Agency was founded just under a year ago by Shaun Cole and Ben Trafford. The pair said that their first appointment was key to the company's growth and development, and the University of Lincoln graphic design graduate was exactly whom they were looking for.
"We have strong links with the University of Lincoln because one of our first projects was The Festival of Creativity – so we are aware of the outstanding talent that the university is developing," said Trafford.
"Joshua ticked all the boxes we were looking for as someone who is very talented as a designer but also knows that branding and creativity need to translate into campaigns that deliver on marketing objectives."
Cole added: "Joshua understands our unique trigger points approach – where we enable clients to define the reasons why businesses and individuals take action as a response to marketing stimuli – and that is a big plus for our business."
Ost said: "I've been blown away by the quality and standard of work that Ben and Shaun have been delivering, and I jumped at the chance to join them.
"It's a great opportunity to get involved working on a range of campaigns where I can bring a different perspective to throw into the creative mix at Born Agency."
Leicester-based BS Handling Systems has appointed Andrew Smith as project engineer.
Based at the Leicester head office, Smith's position will see him involved both in designing projects as well as managing them off-site. In addition, he will also be responsible for the sourcing and purchasing of project materials.
He said: "I'm excited to start the New Year at BS Handling Systems. Having worked in the materials handling and logistics sector for many years, I was already familiar with the company and its work ethos.
"BS Handling has delivered some outstanding projects over the last few years both in the UK and overseas. The team is really passionate about its work and goes above and beyond to ensure it meets client briefs. I have only been with the company for a few weeks but I am already looking ahead to find innovative ways to solve new materials handling challenges."