Fit-out firm goes for growth with double hire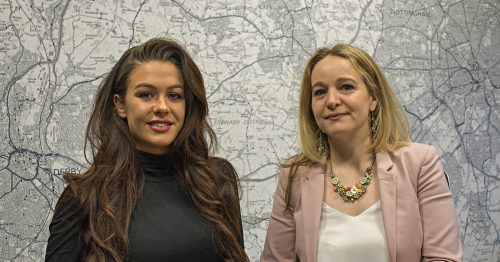 Fit-out firm Butler & Willow has appointed Sarah Southern and Stephanie Hays as business development professionals.
The pair will be based at the firm's working showroom headquarters on Queen Street in Long Eaton.
Hays has over 10 years of experience in the furniture and commercial interior industry and joins Butler & Willow from MDK Office Seating, where she worked as a business development manager.
She said: "I'm so pleased to be joining Butler & Willow, the company has a great reputation and the warmth I felt upon my first visit to their showroom made me keen to join. The quality of the firm's work is second to none and it seemed like the perfect place for me to progress my career and work with a growing team and business."
Sarah Southern, who lives in Nottingham, joins Butler & Willow following over 13 years in the fit-out and furniture industry.
She said: "I've heard great things about Butler & Willow, which is why it was an easy decision to make the move to the firm. The team's ethos and approach to work are extremely refreshing and I'm looking forward to working more closely with each member of the team and the company's extensive portfolio of clients."Log