Dains hits growth trail with leadership development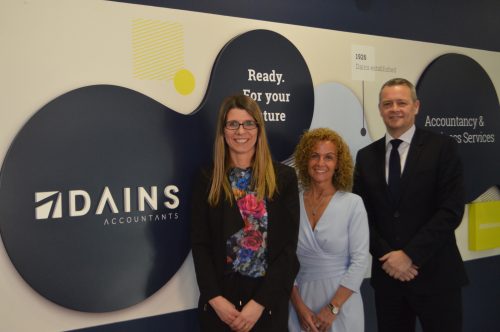 Dains, the accountancy business which has six offices throughout the Midlands, says it wants grow its business by 50% over the next five years – and this could be through acquisition.
The firm has confirmed it is investing in an 18-month programme to develop its next generation of leaders. The programme will be delivered by specialist consultancy, theGrogroup, which is based in Nottingham.
Richard McNeilly, Dains, managing partner, said: "We plan to grow our business by a further 50% over the course of the next five years and more if we acquire like-minded accountancy and advisory businesses. Without doubt, our greatest asset is our people and we are keen to build our leaders of the future, whilst honing the skills of our existing leadership group. Having invested heavily in IT and staff benefits, the leadership programme is a natural development and we look forward to working with theGrogroup."
Starting this month, the 18-month programme, will help leaders to understand what enables people to work at their best, how to empower people to deliver great performance, how to create more value in a working week, effective and flexible communication and the need to understand and adapt to differing behavioural styles.
Dains HR Manager, Angela Millward said: "We all aspire to be the type of leader that people want to work for who is able to create a positive and supportive work environment from which a highly productive team can evolve. The programme is aimed at developing coaching skills and helping our leaders place people at the heart of what we do so that our teams, our clients and the firm can enjoy the benefits."
The programme will be delivered to around 60 Dains partners, directors and managers.
Kate Hennig, director of theGrogroup said, "The usual route for most professional advisers is to take specialised qualifications and build a deep technical knowledge base to ensure that they can provide solutions to client needs. It is great to see that Dains are providing the opportunity for their people to access practical and focused development that will help them become better managers and leaders.
Dains has offices in Birmingham, Burton on Trent, Derby, Lichfield, Rugeley and Stoke on Trent.