Profits slump at Nottingham car dealership giant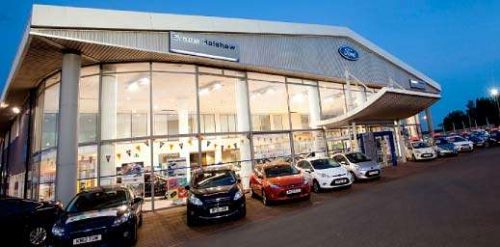 Pendragon, the Nottingham car dealership giant, has seen underlying profits slump by nearly 20% after suffering a slump in new car sales.
Full-year results for the firm, released this morning (13 February) show that Pendragon's profits came in at 60.4m for the year-ending 31 December 2017 – some 19.9% down on the previous year.
Across the business, profit before tax dropped by 10.5% to £65.3m.
Pendragon, which runs the Stratstone and Evans Halshaw dealerships, had issued a profit warning last October after a decline in demand for new cars and onsequent used car price correction.
In December, outlined plans to dispose of its US arm and reduce the number of franchises in its UK new car business.
Pendragon says that these measures will net the company over £200m.
Trevor Finn, chief executive, said: "The Group has a clear focus and direction to transform the business and double used revenue by 2021. This will be enabled by our market leading software business to provide the online and technology platform and by investment in increasing the used retail and aftersales representation points in the UK. We made further progress towards our goal of doubling used vehicle revenue with growth in the period of 15%. We anticipate our performance in 2018 to be in line with expectations."