MEPC development 'strengthening international brand of Silverstone'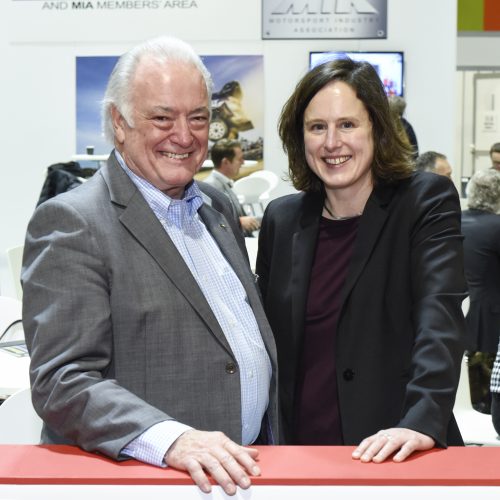 MEPC's development of Silverstone Park has further enhanced the image of the neighbouring Silverstone Grand Prix circuit and, in doing so, helped to support motorsport in the UK, according to Motorsport Industry Association chief executive Chris Aylett.
Nearly 40 companies operating within motorsport – including race teams and others serving its multi-million pound supply chain – are now located on the 130-acre site next to the Silverstone Park Grand Prix Circuit.
Mercedes F1, DS Virgin Racing, Manor WEC and Hitech GP have been among the notable names to recently join Silverstone Park's tenant roster.
The Silverstone University Technology College and National College for Motorsport – which trains and offers apprenticeships for aspiring motor sport mechanics and engineers – is also thriving at the estate with student numbers at both increasing with each passing academic year.
Silverstone Park sits at the heart of a surrounding high-profile, high-tech industry cluster – the Silverstone Technology Cluster – which is encouraging motorsport-themed companies to use their engineering capabilities to successfully diversify into other sectors such as automotive, aerospace, defence, electronics, marine, medical supplies, space and transport. The cluster, identified by research commissioned by MEPC and Barclays in 2015/16, is on the Government's radar as having 'latent potential' and could play a significant role in boosting the UK economy.
Aylett said: "Silverstone Park, sitting at the centre of Motorsport Valley®, has become an integral part of the continuing global success of this industry.
"The growing motorsport community there, to which more motorsport companies are regularly added, is delivering increasing employment and wealth to the area.
"In doing so, Silverstone Park is playing its part in strengthening the international brand of Silverstone at a time when this historic circuit has exciting development plans of its own.
"MEPC's investment in the UK motorsport community is highly valued by all at the MIA."
MEPC's Roz Bird,commercial director at Silverstone Park, said: "Chris's recognition of the value that MEPC is adding to Silverstone Circuit through its investment in Silverstone Park is great to hear. We have been members of the MIA for more than four years and value their team's support and the chance to meet with other MIA members at the many motorsport networking events during the year.
"We will continue to invest in the development of Silverstone Park – maintaining the high-quality environment and looking after the companies that now call Silverstone their home. And, with 2.1m sq ft of planning consent, we will look to create new accommodation over time, to meet the changing needs of growing companies in the Silverstone Technology Cluster."