On the move: the latest East Midlands hires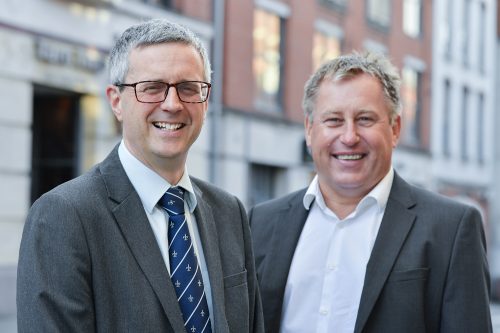 Nottingham-based IFA practice, George Square Financial Management, has added a new adviser to its team in the city.
Simon Hill has joined George Square from Succession Group.
Managing Director George Goward said: "Greater pension freedoms that were introduced in April 2015 have led more people to seek professional, independent financial advice about how best to plan for their retirement and the future.
"Our specialist expertise in pension planning advice has allowed us to significantly grow this complex area of work and I am delighted that we have been able to recruit Simon to our talented team of advisers to enable this growth to continue."
Hill said: "I am thrilled to have joined George Square Financial Management at such an exciting time and am looking forward to being part of the team as it continues to grow.
"The firm's friendly, yet professional approach to the provision of independent financial advice is what attracted me to George Square and I am keen to start working with its valued clients and furthering my career as an IFA."
Software and data services provider, Data Clarity has marked National Apprentice Week with an announcement that two new apprentices will be joining its software development team.
Kit Cook and Jordan Hall become the fifth new starters to join Data Clarity since the beginning of the year.
Also joining the company are Matt Brittain, Steve Ray, Phil Spencer.
Brittain is a mobile app developer. He lives in Alvaston and has a BSc (Hons) in Computer Games Programming having studied at The University of Derby. He will be developing mobile applications on iOS, Android and Windows
Ray is a senior developer and his role will be developing .Net based applications.
Spencer has a software engineering Hons Degree (2:1) and has worked in a variety of roles over his 24 year career. He has a wealth of IT/SQL Server experience and in his new role will be providing SQL support for DC product suite.
Hall will be starting his first job since leaving full time education and, like Cook, will be a junior software developer and hoping to further his education by learning more about software development.
Both are from 3aaa's apprenticeships where they combine work placed learning with on-line course and day release at college.