New joint-MD for Lincoln travel firm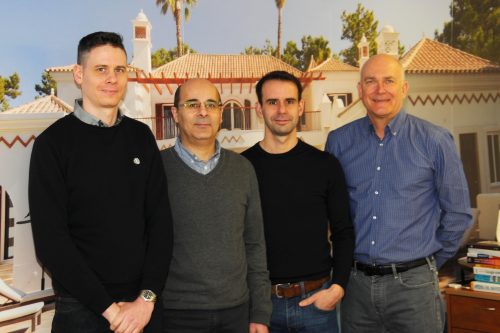 Lincoln-based Sun-hat Villas and Resorts has appointed a new joint managing director, and revealed it is expanding its IT team.
The news follows a successful 2017 for the luxury holiday specialist, with year-on-year growth of 32 per cent.
Joining long-standing founder and managing director, Peter Jenkins, is Richard Robinson. Robinsion has been at Sun-hat for the past decade, starting out as a software developer and product manager, before becoming IT director. In his new role as joint managing director, he will take charge of the company's technical strategy, whilst also assisting Jenkins with day-to-day running and finance, as well as governance and compliance.
The firm has also welcomed two new IT specialists to the 14-strong team.
Ehsan Yassie takes on the role of software developer to handle all technical elements of business processes. With more than 20-years development experience, he has handled projects in Austria and the USA, and more recently worked for Lincoln-based HomeLet, part of the Barbon Insurance Group.
Dan Ransom joins as graphic designer. Having worked in Lincolnshire-based agencies for the last five years, Ransom will oversee all graphical elements of Sun-hat's brand, as well as handling all print-based advertising for the business.
Jenkins, said: "It has always been part of the business growth strategy to appoint a joint managing director but when Brexit happened, we put plans on hold to see how it would impact on the travel industry. The truth is that we're now seeing more people going on holiday with us than ever before and sales exceeded all expectations last year.
"Richard was the obvious choice for the role. He knows the business inside-out and his industry knowledge is second-to-none. He will very much take the lead on the new website and the development of technology to make our overall customer experience even better, which is important to ensure our offer remains competitive.
"With Ehsan and Dan now in place too, we're excited to explore new areas for growth."