On the move: the latest East Midlands hires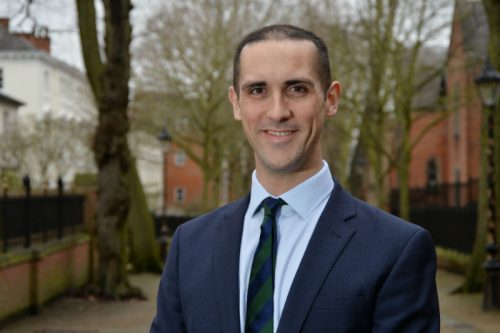 Leicester-based Nelsons Solicitors has strengthened its employment law team with the appointment of a new expert.
Peter Nicholson, who qualified as a solicitor in 2012, has taken on the role of associate at the law firm, based in New Walk. He spent seven years in London training to be a solicitor before joining Stewarts Law in November 2012. He then relocated to the East Midlands in 2015, where he joined Leicester's Spearing Waite.
He said: "As a leading firm in the East Midlands, Nelsons is renowned for the quality of its work and its forward-thinking approach. I saw joining Nelsons as the opportunity to be part of an exciting phase in the company's development as it continues to grow and go from strength to strength.
"I have joined Nelsons at a really exciting point in the development of the firm as a whole and the employment department in particular. I have also been particularly impressed by the high level of investment in IT systems and technology."
The co-owner of one of Derbyshire's most popular farm shops has been appointed to the board of directors of FARMA, the trade association supporting farm retail.
Kay Croot, who runs Croots Farm Shop near Duffield with husband Steve, was voted into the position at the association's annual conference held at The Forest Pines Hotel and Golf Resort in North Lincolnshire.
Croot hopes that her appointment will give a stronger voice to small and medium-sized farm shops across the country.
"Farm shops are a key sector in the UK, providing rural employment, ways for local producers to sell their products, diversification opportunities for farming families, and the chance for shoppers to reconnect with the sources of their food," said Croot.
"FARMA is a not-for-profit association of the best real farm shops and real farmers' markets from across the UK. It champions the people who grow and sell Great British produce and I'm delighted to have been appointed to the board of the organisation. I hope to represent farm shops just like Croots from across the country – giving us a voice on a national stage."