Fresh doubt thrown on Hammerson-intu £3.4bn deal, says report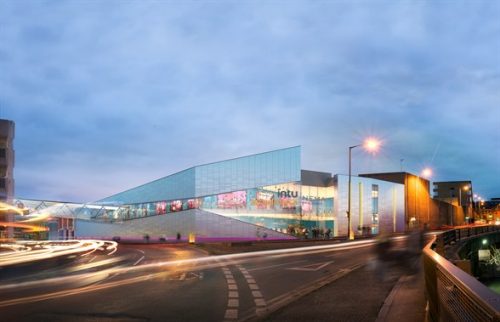 Hammerson's £3.4bn deal to take over intu is "on a knife" edge, according to reports this morning.
If the deal collapses, it could have wide-ranging for the East Midlands, as intu owns the Broadmarsh and Victoria shopping centres in the East Midlands, as well as the large mall in Derby city centre. Hammerson owns the Highcross centre in Leicester. The Broadmarsh is the subject of a long-awaited £100m-plus redevelopment.
However, according to reports in The Sunday Times over the weekend, Hamerson could decide to renegotiate or ditch the deal to buy intu after shareholders became disgruntled over the firm's handling of its handling of a takeover bid last week from French mall operator Klépierre, which would have seen them receive 635p a share.
The Sunday Times reports that one high-ranking investor told them: ""I'm pretty appalled and angry with them. They've reacted in exactly the way we didn't want them to — giving the impression they're willing while doing just enough to frustrate the other party, to the extent that nothing happens."
Meanwhile, another said he would "struggle to support" any deal with intu.
Hammerson issued a statement on Friday confirming that the Klépierre deal was dead.