30 jobs to be created as Lincs e-commerce firm lands £9.5m funding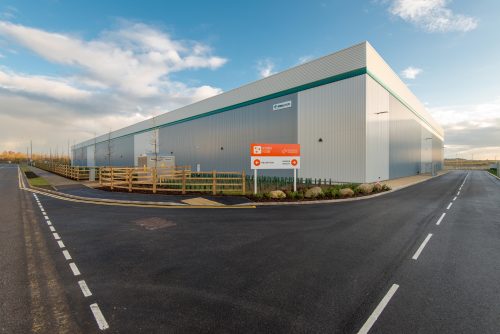 Lincolnshire-based e-commerce business, Internet Fusion, has secured a £9.5m finance package from HSBC.
The firm, based in Louth, says it will use the cash to acquire firms, increase revenue by a third and create 30 new jobs.
The online retail company, which sells everything from equestrian equipment to Seasonal Affective Disorder light products, operates 12 separate websites. The company, founded in 2002, employs 250 staff.
Martin Brailsford, chief executive at Internet Fusion, said: "The last two years have been an incredibly exciting period of growth for Internet Fusion. We have acquired some fantastic sites, assets and talent and the company continues to increase revenue. Our new partnership with HSBC is the perfect way to accelerate this growth; the bank has an unrivalled knowledge of the sector and enthusiasm for Internet Fusion's direction of travel."
Brailsford added: "Alongside this exciting acquisition strategy it is important that Internet Fusion can continue to grow organically as well, driving profitability for the group and sustaining its expansion."
Roger Pratt, HSBC's area director in East Midlands, said: "The planned expansion at Internet Fusion is something we are extremely pleased to be involved with. HSBC is committed to supporting ambitious businesses like Internet Fusion with funding and advice and we look forward to seeing the company continue to grow in the future."
The financing was used in part to fund the recent acquisition of Country Attire, which sells men's and women's fashion brands with British heritage, such as Ted Baker, Barbour, Jules, Hunter and Jack Wills.
HSBC's relationship director, Jack Coley, led the deal for Internet Fusion. Acting for the bank on the legal side of the deal was Shaun McCabe, partner at Browne Jacobson.