Rolls-Royce COO to leave company after less than two years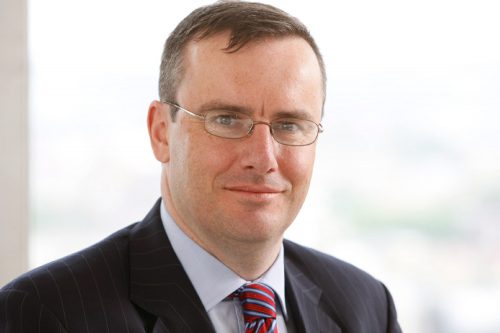 A top Rolls-Royce executive is set to leave the firm less than two years after joining as part of a cost-cutting measure, according to reports.
The Daily Telegraph says that it has seen an internal memo from Rolls-Royce boss Warren East outlining that Simon Kirby, chief operating officer at the Derby manufacturing giant, is to leave the company in June – after just 19 months in the role.
Rolls-Royce snapped up Kirby from HS2 where he was the UK's best-paid civil servant. He was brought in to shake up the manufacturer after a series of profit warnings.
The Telegraph says the memo acknowledged Kirby's part in reducing management layers, with East saying it was a "sign of [Mr Kirby's] professionalism and integrity that he played a key role in an initiative that has resulted in his own role being eliminated".
The move is the latest cost-cutting measure by Rolls-Royce which has seen it recently sell its fuel injectors unit L'Orange for £615m. The firm has recently run into more trouble with its Derby-built Rent 1000 engine, which has been found to contain parts that are wearing out faster than at first thought. The work to right this is said to be costing the firm around £1bn.