Nottingham recruitment agency to expand outside region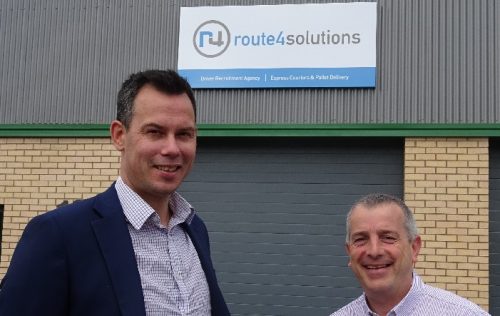 Nottinghamshire-based temporary driver recruitment agency Route4 Solutions has announced has announced it is set to open a new office in Brackley, Northamptonshire headed up by Ed Pratt.
The firm says it has chosen Brackley to help it expand its presence outside the East Midlands and target areas such as Buckingham, Milton Keynes, Northampton, Daventry, Aylesbury, Bicester, Stratford upon Avon, Banbury and Oxford.
Route4 Solutions says it look to work with a number of its existing clients to provide a 24-hour temporary driver recruitment solution to those who have sites in these areas, as well as looking to expand its client base by developing new business relationships with hauliers, engineering firms and companies in the logistics sector.
Pratt said: "This is an exciting and great opportunity for myself to extend the Route4 Solutions brand into the South of England. Having worked with Mike some years ago, I fully understand and believe in the ethos of Route4 Solutions and look forward to growing the business using the same visions and values which are so important to us all. Route4 Solutions has become a recognised name and brand in the East Midlands with regards to recruitment in the logistics sector and I am very much looking forward to replicating and expanding its service offering."
Route4 Solutions managing director, Mike Harris, said: "I have known Ed professionally for a number of years now and when he became available, it seemed a natural progression to expand the business into a new area, with Ed at the helm."