First two tenants for new Long Eaton office space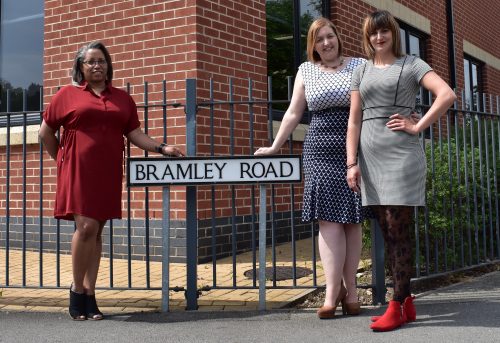 A new business centre located halfway between Nottingham and Derby has welcomed its first tenants.
Amiga Bookkeeping and LinkedIn experts Linked Inspired are the first companies to take up the office space at Bramley House, which is owned and operated by serviced office firm, OfficeBroker.com.
The two-storey commercial property on Wilsthorpe Road, Long Eaton, opened its doors last month (April) after undergoing a refit and refurbishment.
Now, the centre provides 25 fully-furnished serviced offices ranging from 80 sq ft to 7,500 sq ft, as well as more than 2,500 sq ft of communal space.
LinkedIn experts and inbound lead generation specialists Linked Inspired is one of the first to take an office suite.
LinkedIn Inspired director Sam Rathling said: "The building's great location next to the train station was what first attracted us to the building – it's ideal for anyone attending our training workshops.
"The centre has a modern and contemporary feel which is perfect for our recently re-branded company. We're now looking forward to connecting with new businesses as they move in."
Amiga Bookkeeping's Simone Colton said: "I chose Bramley House because of its professional look, location, and great facilities. I settled in quickly and love being based here.
"I also feel it's important that my clients feel comfortable visiting my office and don't have to worry about finding or paying for somewhere to park – and Bramley House ticked that box straight away."