On the move: the latest East Midlands hires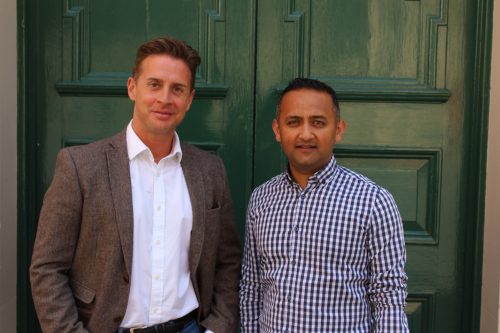 M&E consultancy Couch Perry Wilkes (CPW) has announced the promotion of Nilesh Mistry to director.
Mistry originally joined CPW in Birmingham after graduating from University of Loughborough, then CPW's Nottingham team in 2005 as a principal electrical design engineer.
He said: "It goes without saying that I'm very pleased to be stepping into this new role. I have a huge amount of respect for the senior team at CPW and I look forward to being involved in the company's further progression and growth.
Ash Cowdrey, director at CPW, said: "Since Nilesh joined the Nottingham office he has been a major pillar of the structure upon which we've built our amazing team. His work in leading the team in Nottingham, as well as providing a point of technical expertise for the entire company, has been paramount to our recent progression."
Chesterfield estate agency Redbrik has bolstered its senior management team with the promotion of David Cooper to director.
Cooper helped to launch both Redbrik's Millhouses and Crystal Peaks offices.
He said: "I've been with Redbrik for almost five years and it was always my ambition when I joined to move up within the company. I'm really proud of this opportunity, and I'm thankful to be working at such a great company.
"We really put our customers at the heart of everything we do, so there's definitely a family feel about the business, and that comes across in everything we do – I'm honoured to be part of such a wonderful team."
Julie Bulheller, co-founder and director at Redbrik, said: "David has been an integral part of the Redbrik team for the past five years, so we are thrilled to have been able to offer him the role of director."