New jazz venue for Nottingham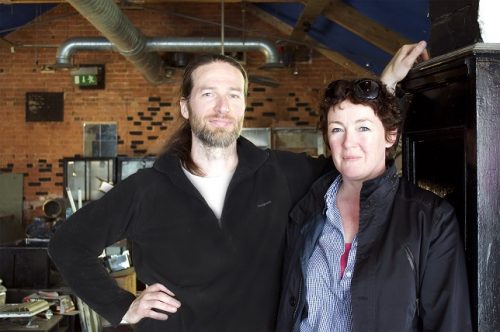 New Nottingham venue Peggy's Skylight has announced its summer opening date.
Launched by musicians, Rachel Foster and Paul Deats, the venue, on George Street, will be open to the public from Friday 24 August.
Works have now begun on transforming the space into a vintage New York and Middle Eastern inspired jazz bar.
Foster, said: "It's been a long time coming but we're so pleased to be in the venue now. We had a few set-backs along the way and had to postpone the original launch date but we're so excited to finally be able to get to work on making this dream a reality and showing everyone just what Peggy's has to offer."
Deats, added: "The support we've received since we first announced we would be launching Peggy's Skylight has been truly phenomenal. It's so good to see that Nottingham is as excited as we are about this venture and we really can't wait to show you all what we've been working on."
Peggy's Skylight promises "well-curated live music coupled with heart-warming food with a Middle Eastern twist". Although predominantly a jazz bar, it will also showcase live music with a soul and blues influence.
The Peggy's Skylight team will also be launching a kickstarter campaign next month to raise money for a grand piano at the venue.