On the move: the latest East Midlands hires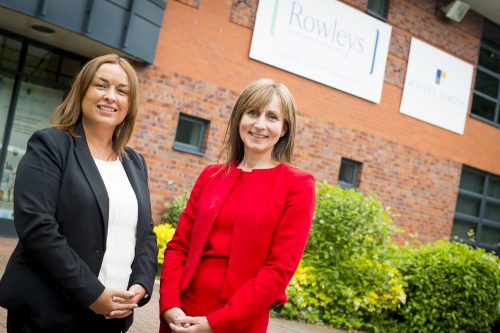 Leicestershire accountancy practice Rowleys has promoted Claire Farr to associate director in the firm's specialist medical team.
Farr joined Rowleys' medical sector in 2013. She was previously a finance manager at a GP practice and before that worked as a finance manager mainly in the charity sector.
She said: "In my new role I hope to develop and expand our medical team, while maintaining a high standard of service to our clients.
"I love working with the medical team. We share a commitment to provide an excellent level of service to our clients, while supporting each other to develop our knowledge in what can be a very challenging sector.
"We work with a wide range of GP practices, GPs and practice managers and I really enjoy building relationships with our clients and helping them to understand their accounts and tax."
Farr will work with finance director Paula Swann-Jones and medical sector director Glyn Rawlings.
Nottingham and Leicester-based Franklin Ellis Architects has promoted Jon Crabb to associate partner.
Former associate architect, Crabb has been with Franklin Ellis since 2005 and has more than 20 years' experience in the industry.
He said: "It's an honour to be recognised by the company and I look forward to developing Franklin Ellis' portfolio further, especially in the education and conservation sectors. My time here continues to be very varied and apart from the work I deliver, I really enjoy working closely with the junior members of the team and seeing them develop as talented architects.
"Franklin Ellis is a fantastic company to work for; the skilled team, company culture and clients we work with make for an inspiring career here. I look forward to delivering more great schemes in my new role."