Mulholland lands head of production role at 'flying car' manufacturer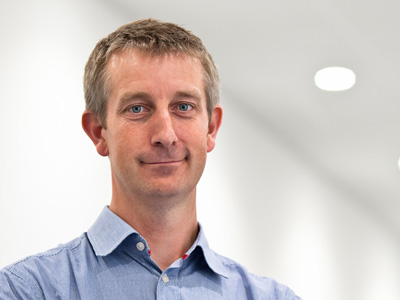 A Derby company which is designing electrical personal aircraft has appointed the former managing director of epm:technology as its head of production.
Graham Mulholland has joined VRCO, which is based on Infinity Park in the city. The firm is in the process of building a NeoXcraft "flying car" as a new form of aircraft. The vertical take-off and landing craft will be capable of carrying 180 kgs or two people. It features detection and avoidance technology with safety measures including a ballistic parachute and low altitude crash prevention systems.
The project began in August 2016 and has now moved from design and concept into the build phase.
Full-size build should be completed later this year with operational testing in 2019 and certification in 2020.
A statement from VRCO said: "Graham has considerable experience in advanced composite manufacturing and providing solutions to Formula 1 and aviation companies. Recently he helped Chimera Aviation build the Bulldog and Dragon Autogryos. Graham provides an experienced pair of hands as the company develops its supply chain and in-house capabilities."
Derby-based composites firm epm:technology was last December sold out of administration in a pre-pack deal to EPM Composities. Mulholland left the firm in October after selling it to Aero Services Global in a multimillion pound deal in September.