Leicester tax firm to trial virtual reality concept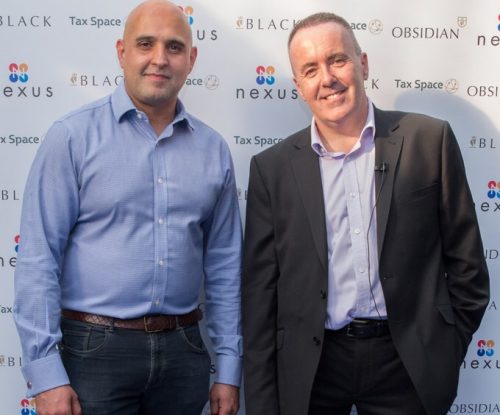 A Leicester tax advisory practice is trialing the use of virtual reality (VR) headsets in a move that it says will help it communicate with its client is "the most creative way possible".
Obsidian Tax used an event at the National Space Centre in Leicester to reveal the news of its "unique" methods of client interaction.
The event, which drew 130 people, saw Obsidian co-founder and director Tom Moore, unveil three new platforms for the firm. These are Nexus, a forum for accountants, lawyers and financial advisers to share their expertise for mutual benefit; Black, a network for Obsidian clients; and Tax Space – a communication platform that brings the people, information and tools together; an online project management system to keep clients and intermediaries informed and a video conferencing facility with a smart whiteboard to help bring communication to life.
Moore said that Obsidian intends to take its communication technology a step further with the introduction of virtual reality headsets.
He said: "We are running a trial with VR headsets. In future, everyone we communicate with will have one – supplied by us – so that we can get everyone communicating as creatively as possible."
Rik Pancholi, owner director of Pattersons Commercial Law, said: "The visuals were amazing, and it will be interesting to see what the VR communication looks like. It could be fantastic for international communication."
Moore set up Obsidian in 2016 with co-founder Faisal Sattar. The boutique tax firm is based in New Street, Leicester.