M&E consultancy relocates in Leicester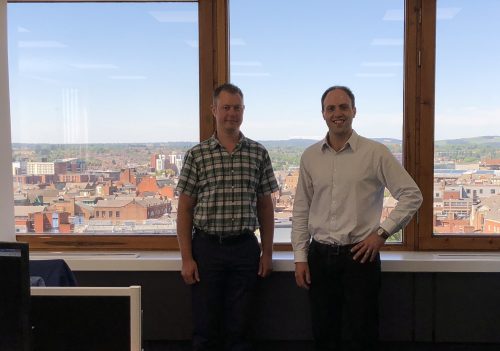 The Leicester office of M&E consultancy Couch Perry Wilkes (CPW) has relocated to new premises in the city.
CPW has moved to the ninth floor of St Johns House, next to Leicester railway station.
Matt Wrate, director and head of the Leicester office, said: "We are delighted to be moving office and the new space is perfect, not only because of our stunning ninth floor views across the city – a definite upgrade from our previous view over a car park – but also to accommodate our growing team.
"We currently have ten members of staff in Leicester but we will be taking on an apprentice very soon and later on in the year we will certainly be looking to recruit again. We've had a stellar year so far and it's not showing any signs of slowing down.
"We are currently working on some really fantastic projects and new clients including Prinethorpe Collage where we are designing the new science building. With a number of projects located in London, the location and closer proximity to the train station will therefore be very handy."
The firm was previously based in Charnwood Court on New Walk. The old office will be taken over by Cambridge and Counties Bank which occupies the rest of the building.
Wrate added: "We had a great three years based at Charnwood Court but we're moving for all the right reasons. We wish the best of luck to Cambridge and Counties Bank in their expansion and especially to Sandhya, the building manager, for looking after us so well
"Leicester is a fantastic city that we are all really passionate about so myself and the rest of the team are looking forward to seeing what the future holds in the new office."