On the move: the latest East Midlands hires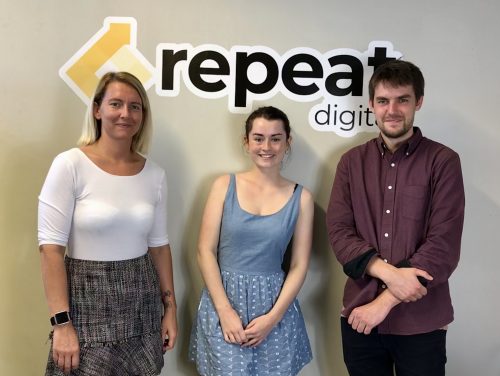 Pay Per Click and Google Adwords specialist Repeat Digital has appointed Amy Jowett as a digital marketing specialist.
She joins the Long Eaton based start-up as an account manager from Derby-based WDA Automotive Marketing.
Jowett said: "Repeat Digital is enjoying a really successful first year so it's an exciting time for me to be joining the business. I am looking forward to adding my expertise to the team, helping the business grow further and working with our growing client base."
Repeat Digital managing director Olly Fisher said: "Our growth has required us to expand our team and I'm delighted that Amy will be joining us. Adding Amy's experience to the company will further benefit our clients and we are all looking forward to working with her."
Redbrik Estate Agents has taken on its first apprentice applicants manager at their Chesterfield office.
Emily Dickerson has joined the company for a year-long apprenticeship.
At the end of the apprenticeship, Dickerson will achieve an NVQ qualification in Property Estate Agency – Residential Sales.
She said: "I did a week's work experience with Redbrik in 2016 while I was still at school and I absolutely loved it.
"I've been doing a wide range of duties, including booking appraisals, viewings and providing feedback to vendors, which has been really fun.
"The team are great, and I've learnt so much already so I'm looking forward to the next year."
Julie Bulheller, director at Redbrik, added: "This is a very exciting time for Redbrik as we experience continued growth and get ready to open our new office in Sheffield City Centre, so we're delighted to have Emily on board as our very first apprentice.
"She's picked up the role really quickly and is proving to be a fantastic addition to the Redbrik family. It's wonderful to see how far she's come already and I'm certain she will have a very promising property career in the future."