On the move: the latest East Midlands hires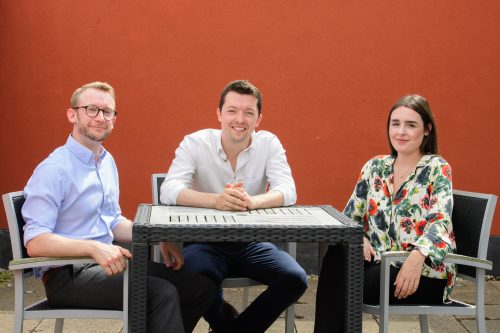 Lincoln-based digital PR agency Carrington Communications has hired Gaby White as senior account executive.
White is a graduate from the University of Lincoln with a masters in journalism.
Rob Tomkinson, founder of Carrington Communications, said: "It's been an exciting couple of years since we set up here and now I'm really pleased to introduce Gaby as the third full-time member of our team. Her PR experience and local knowledge made her the ideal person for the role.
"I believe we're growing thanks to our no-nonsense approach to PR and marketing. The team's earning a name for itself, delivering excellent results for our clients, and we're still less than two-years-old. I'm confident that there's plenty more good news still to come."
Carrington recently moved into new, bigger premises at the BG Futures Centre on the Bishop Grosseteste University campus.
GSSllp has appointed assistant quantity surveyor, Jacob Widmann-Oliver, to join its Kettering team.
Widmann-Oliver is studying quantity surveying part-time at Nottingham Trent University whilst working at GSSlllp and will be continuing onto his third year in September. He joins from AECOM where he worked as a trainee assistant quantity surveyor
He said: "I'm excited to have the chance to work across different sectors and on a variety of projects. Having come from a national practice to a smaller team I feel I will have a chance to make an impact on the further expansion of the business. GSSllp have already made me feel like an established and valued member of the practice."
Paul Vega, associate at GSSllp added: "We are delighted to be welcoming Jacob to the team so we can continue to grow GSSllp and where Jacob will be involved in all aspects of our services including project management, employers agent, cost management and quantity surveying and various main contractor services."