Electronics manufacturer to create 40 jobs with new R&D facility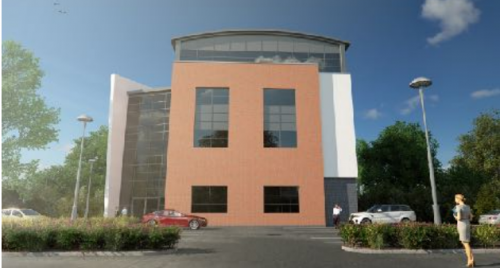 Derby electronics manufacturer Pektron has been granted planning permission to build a 26,253 sq ft research and development building at its Alfreton road headquarters, in a move that will create 40 jobs.
The four-storey building will replace some 1960s office buildings.
Pektron was founded in 1964 with the existing building being the first purpose-built accommodation for the company. The company has grown over 50 years to employ 350 people across five sites in the design, development and manufacture of electronics equipment.
A statement attached to the planning application said: "The proposed new building is the next stage in Pektron's investment in the future of high tech electronics design and manufacturing in Derby."
Late last year Pektron was awarded the Queen's Award for International Trade.