Bus boss to take over as Chamber chair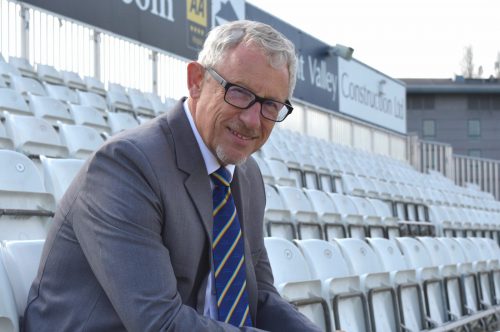 East Midlands Chamber has named a local transport boss as its new chair.
Trentbarton buses owner Ian Morgan OBE will take over from current chair Phil Stanyer in January.
Morgan who is deputy chairman at Wellglade Group, the largest independently-owned group of bus companies in the UK and owner of trentbarton, was appointed chair-elect at a Chamber Board meeting at the end of July.
He said: "The Chamber is the biggest business-representation organisation in the Midlands and the strongest voice for regional businesses in Whitehall and Westminster. Under Phil's stewardship, it has had strong and experienced management. His will be big shoes to fill but I'm ready for the challenge, have much to offer and will do my best to continue his good work."
Stanyer said: "I have thoroughly enjoyed my time as chair of the Chamber's Board of Directors. The Chamber has a vital role to play in the business community and has to be an exemplar organisation. Ian has the strength, experience and ability to drive it to the next level and I wish both him and the Chamber continued success."
Scott Knowles, the Chamber's chief executive, said: "Phil was our first chair following revisions to our management structure three years ago. His influence has been invaluable and I have enjoyed working with him.
"Ian is well known to the Chamber and has had a long association with us. We know each other well. He will bring new drive, new ideas and a wealth of different experience to the role.
"The Chamber is extremely grateful to Phil for all he's done but we're looking forward to whatever Ian brings to the table."