New Yorker to expand Nottingham hairdressing empire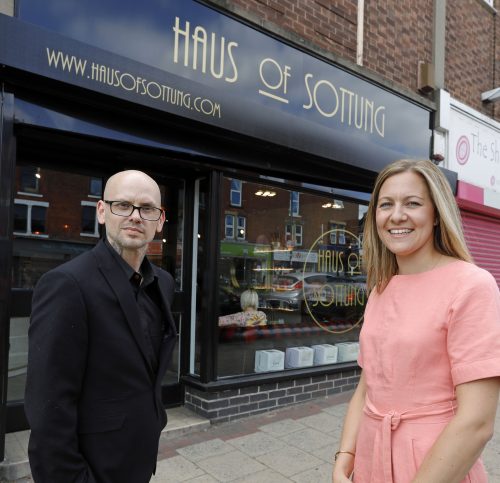 A New Yorker is expanding his Nottingham hairdressing empire following a deal brokered by commercial property specialists NG Chartered Surveyors.
Suzannah Adcock, surveyor at NGm has let 579a Mansfield Road to Sid Sottung in a move that will mean a second outlet for his Haus of Sottung brand.
Sid Sottung already owns a Barbers Academy located on the junction of Mansfield Road and Forest Road East and he is expanding to open a second salon hairdressers with accompanying sylists academy upstairs. He grew up in Long Island and Brooklyn and worked for Vidal Sassoon for 17 years.
Now, NG is helping his grow his Nottingham empire.
Adocck said: "It's always satisfying to help a small business to grow in Nottingham. These was a great deal for both Sid, who I wish all the best as he grows his busines, and our client who now has a very happy tenant. I'd urge any other proactive landlords with space for SMEs to grow to get in touch with us as soon as possible so that they can be be part of the next NG success story."
Sottung added: "I am so delighted that I have found such an outstanding property in a location so fitting to the Haus of Sottung brand. I have lived in Sherwood for many years and have a strong connection to the area, and finding a home for my new salon and academy in such an upcoming district of Nottingham has been perfect. The gorgeous shop-front windows and the incredible high ceilings really sold it for me to expand into such a space. I love that I am now bringing commerce and supporting the Sherwood economy, but more importantly now feel more in tune with the Sherwood community."