800 jobs secured as Siemens extends Lincoln stay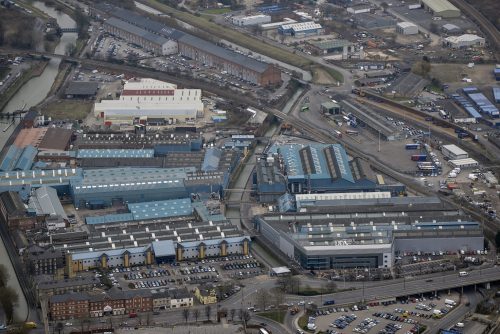 Siemens has committed to Lincoln city centre after agreeing a new 10 year lease at its historic Ruston Works site.
The 735,ooo sq ft, 23 acres facility, owned by St Modwen, is home to Siemens' Industrial Turbomachinery business where it employs around 800 people in the design and manufacture of industrial gas turbines .
Rob Richardson, senior development manager at St Modwen, said: "Siemens' renewal of its lease at Ruston Works is great news for us and our portfolio, but also for Lincoln and the wider region as it secures high value engineering jobs and further cements the global engineering company's commitment to the city."
Shaun Cray, head of real sstate at Siemens, said: "We are pleased to have successfully completed the lease renewal process and to continue our ongoing positive relationship with St. Modwen".
The Ruston Works site has been home to manufacturing for over 160 years. From the humble beginnings of Ruston, Burton & Proctor in 1857 with a workforce of just 25, the business has evolved through many permutations to the Siemens business it is known for today, employing over 1,500 people across the city.
Siemens has also extended its lease at St Modwen's Firth Road site in Lincoln. Here, its neighbour ITP, a precision engineering company operating in the aerospace industry and a subsidiary of Rolls Royce, has also agreed a new 10 year lease with St Modwen on its 30,000 sq ft facility.
St. Modwen has recently commenced development of its first phase of new warehouse and manufacturing space, totalling 95,000 sq ft, on the 57 acre site as it looks to satisfy the shortage of quality manufacturing and warehouse in the region.
The Sheffield office of Knight Frank represented St. Modwen and Siemens PLC was represented by Gerald Eve.