'High achiever' joins JLL in Nottingham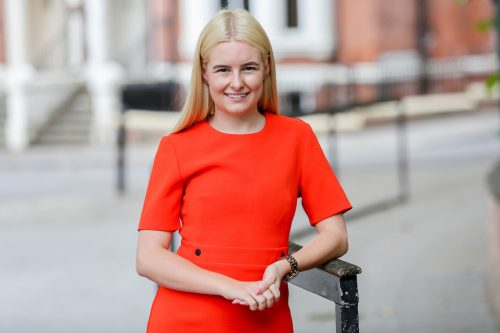 Jess Duffield has joined the Nottingham planning and development team of JLL as a graduate planner.
Duffield gained a first-class honors degree from Nottingham Trent University. She had a year out working with Barratt Homes in Exeter as part of her degree and also gained the Rolls Royce Excellence in Planning Consultancy and Savills Excellent Performance of a Final Year Student award during her time at Nottingham Trent.
Whilst she will primarily be assisting planning director, Tamsin Cottle, based in JLL's City Gate office, Duffield will also be working closely with Nottingham's new associate development director, Annabel Christmas, and assisting the Midlands' planning team.
Cottle said: "It's fantastic to have such a high achiever on board and one who has developed their talent in the city. Jess has already been partnering with me on a number of projects and is using her experience gained at Barratts to assist Annabel in bringing forward new residential opportunities."
Duffield added: "JLL gives a great opportunity to work on some high profile local and national clients in the city and across the Midlands. The company is always talking about achieving ambitions both and in and out of work and I'm happy to be working with some top planning professionals in the team to help me achieve mine."