On the move: the latest East Midlands hires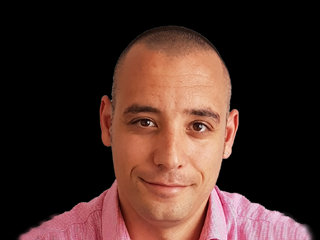 Lincoln-based Delta-Simons Environmental Consultants is expanding its Environmental Planning division with the addition of new technical service – Air Quality.
The firm has hired an air quality manager, Gabor Antony.
Antony brings over 10 years' experience in the areas of ambient air quality monitoring, dispersion modelling, environmental permit applications and project management.
Damian Robinson, executive director of the Environmental Planning division, said: "We're very excited to have Gabor on board, his skill set will broaden our expertise in the Environmental Planning sector, enabling us to offer our clients a wider service to support their planning objectives."
Castle Donington IT managed service provider TrueMSP has hired apprentice to join its current team of four.
Usmaan Hussain, who has his Level Three apprenticeship in business admin, is the second apprentice to join TrueMSP and has joined the company as a junior IT technician.
Neil Shaw, managing director of TrueMSP, said: "Since we launched in October, TrueMSP has gone from strength-to-strength and we have won 15 new clients over the past 10 months, taking us to 45 managed service clients. As we are committed to providing our clients with a complete proactive end-to-end managed service, we need to keep bringing in new talent to ensure we offer the high levels of customer service we promise and guarantee to our clients."