Accountancy firm adds 21 to team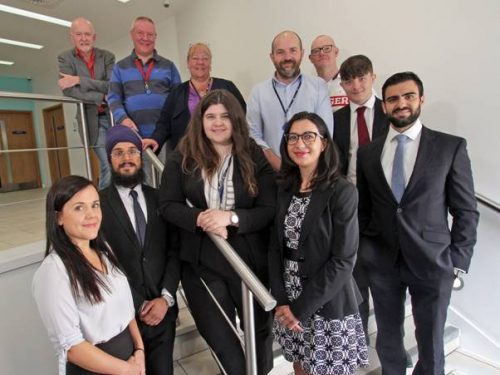 The East Midlands offices of accountancy firm Mazars had made 21 appointments across three teams in Leicester and Nottingham.
In September, the audit and accounting/outsourcing teams will welcome 12 new graduate and school leavers, alongside a new executive supplementing the transaction services group. Meanhile, an eight-strong public sector assurance team, including five managers, arrives in Nottingham.
Alistair Wesson, office managing partner for Mazars in Nottingham, said: "This level of growth is fantastic for the firm, both locally and nationally, and underpins our commitment to the East Midlands marketplace. It is great to welcome so many new faces and see them add to our team. We all look forward to future growth together''.
He continued: "this is wonderful for the office and the East Midlands. In September 2013 we had a team of 23 people in total and now we are welcoming 21 more on board, taking us to a total of approximately 130 across Nottingham and Leicester''.
David Hoose, the partner heading public sector services for Mazars East Midlands said: "The contracts we have secured are vindication for our effort and commitment in the sector over previous years. They put us in a strong position to take full advantage of developments within the wider public sector assurance marketplace. We are delighted to see so many experienced team members join us to expertly service those assignments and assist us to grow the business.''