On the move: the latest East Midlands hires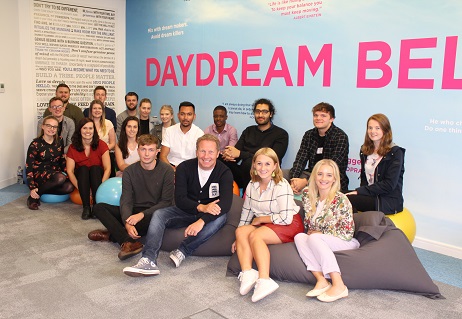 PKF Cooper Parry has hired 13 new audit trainees and seven new interns.
The 13 trainees are a mixture of school leavers, graduates and university placement students doing a sandwich year during their studies. The group will spend their time working in audit, where, after a two-week induction, they will begin working on real projects.
The seven interns will rotate around the business, working in audit, tax and a variety of different areas for a set period.
Orianne Wightman, early careers talent co-ordinator at PKF Cooper Parry, said: "September is my favourite time of the year. I love seeing the new generation of talent coming in, all hungry and driven ready to get their hands stuck in. It brings a certain youthfulness and energy to the business. People often ask what it is I love about my job – it's this, the buzz offering people a life changing career. I'm really proud of 2018's intake and can't wait to watch their careers flourish with us."
East Midlands Renault Truck dealer, RH Commercial Vehicles (RHCV) has appointed a new dealer point manager at its Northampton site
Rachel Payne joins RHCV with more than nine years' experience, managing and leading dealerships across the East Midlands and in London, including working for multi-national operators, Pendragon and Jaguar Land Rover.
She said: "RHCV's enthusiasm and dedication to not only developing the business but to going the extra mile for its clients appealed to me instantly. Here, the customer is never just a number – the team is always attentive and wants everyone to feel welcomed and at ease.
"RHCV has a very exciting future ahead and it is fantastic that I will not only be a part of that but will have a pivotal role to play in helping to drive growth for the Northampton site."