Three new partners at Derby law firm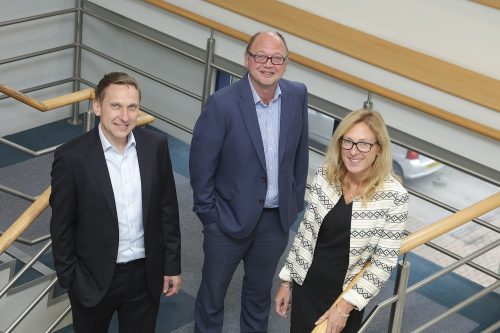 Law firm Geldards has promoted three of its Derby based lawyers, Claire Dean, Chris Hawrylak and Simon Davers, to partner.
Claire Dean is part of Geldards' family law team in the Midlands. Chris Hawrylak is a specialist construction lawyer and Simon Davers is a corporate lawyer.
Claire, Chris and Simon join Harriet Morgan from the firm's Cardiff office to become the four new partners at the firm.
The move brings the total number of partners at the firm to 61.
Jeff Pearson, chief executive, said: "I am delighted to welcome Harriet, Claire, Chris and Simon to the partnership at Geldards and would like to congratulate them all on these well-deserved promotions. They are very experienced lawyers with strong expertise in each of their areas of law and their knowledge and skills are invaluable to the team. 2017/18 was an exceptional year for the firm and, with the new additions, the partners are looking forward to continuing this success into the new financial year."