The joy of six as law firm makes partner promotions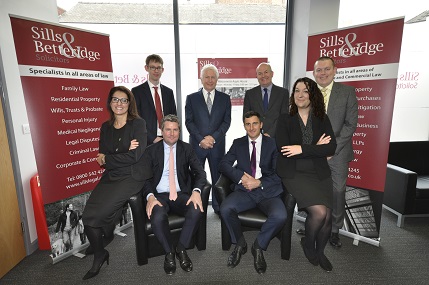 East Midlands law firm, Sills & Betteridge has appointed six new equity partners.
The new partners are Euan McLaughlin, Chrystal Theofanous, James Conduit, Mo Hayes, Malachy McGill and James Proctor. All joined the firm as trainee or newly qualified solicitors.
Andrew Payne, Sills & Betteridge senior partner said: "Whilst by no means typical of a lot of firms, it is certainly no coincidence that all six of my colleagues joined the firm at the start of their careers and have gone on, some of them quite quickly, to take up senior positions at Sills & Betteridge. We assess trainee candidates on their academic performance of course, but also on their commercial awareness. In other words, not only are we employing high quality lawyers but the firm's future leaders too. We will continue to offer training contracts to high calibre candidates who appreciate the unique development opportunities, a large regional firm can offer them."
The firm recently opened new offices in Grimsby and Doncaster and will shortly open offices in Northampton. It now has eleven offices with 34 partners and over 250 staff located across the East Midlands and South Yorkshire.