Leading city business figures join university Board of Governors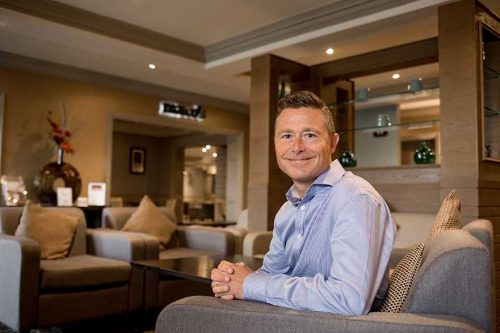 Nottingham Trent University has appointed two prominent city business leaders to its Board of Governors.
David Williams, partner and chairman of law firm Geldards, joins the Board of Governors and its Employment Policy Committee.
He said: "Nottingham Trent is one of the most successful universities in the country and I am excited to be joining the board. There is a fantastic opportunity to enhance its reputation further, showcase the university's abilities, and support the city and students within it."
Williams is joined on the Board by Geoff Love, chief executive of Commify, Europe's leading provider of business messaging solutions, operating from its global headquarters in Nottingham. Love started his career in retail banking, where he held a number of senior roles at Lloyds TSB and Alliance & Leicester. He was also customer marketing director of HomeServe and a member of its UK Board.
Love joins the Board's Strategy, Policy, Finance and Resources Committee.
He said: "I'm delighted to be joining NTU at this exciting time and looking forward to contributing to even greater success. As the CEO of a digital communications business, I'm keen to see how we can further improve the student experience through harnessing technology. And as a local employer and resident of Nottingham, I'm keen for NTU to make an even bigger contribution to the region and help transform the lives of people of all ages from all backgrounds."
Professor Edward Peck, vice-chancellor of Nottingham Trent University, said: "David and Geoff are key business leaders in their industries and within the East Midlands. We welcome them to the Board as they help us to realise our vision of creating the University of the future."