NG seals deal for expanding engineering firm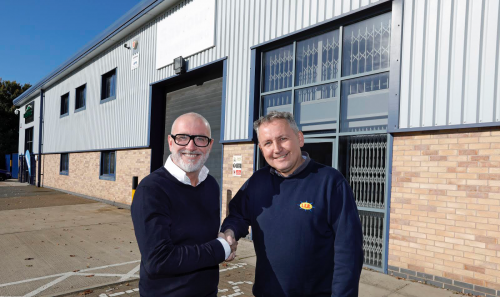 An engineering firm which has been trading for more than 50 years has moved into a new 6,700 sq ft unit in Stanton by Dale in a deal brokered by NG Chartered Surveyors.
LER Electro Mechanical Engineers has moved into Unit 3A on Langham Park after NG director Richard Sutton sealed a deal on behalf of private pension fund owners.
Sutton said: "LER's new base is high quality and the location is excellent. This is one of a number of deals NG has completed at Langham Park recently. It's been a pleasure dealing with LER and we are sure they will be pleased with their new home.
David Sherratt from LER said: "We were looking to upgrade our workplace and Langham Park was the ideal place to do it. LER has been trading for 50 years and we needed to upgrade our facilities."