Leicestershire manufacturer to diversify after landing £110,000 funding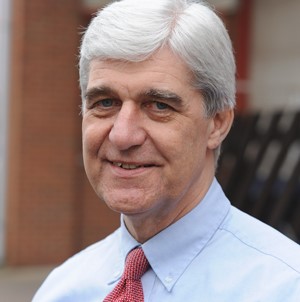 Zeeko, the Leicestershire-based manufacturer, has received £110,000 from the Midlands Enterprise Investment Fund (MEIF), through Enterprise Loans East Midlands (ELEM).
The 18-year old firm says it will use the cash to diversify its operations; moving from traditional manufacture of machinery for polishing high precision optics, to the design, development, manufacture, testing and software development of a new product range.
While already active in a number of international markets including China, Japan and India, this diversification will see the firm produce a wider range of items such as turbine blades and orthopaedic joints.
Richard Freeman, director at Zeeko, said: "Zeeko was born out of necessity with changes in the market at the turn of the millennium. I am a mechanical engineer by trade and have been in the industry for more than four decades, so I have seen first-hand the shift in business as manufacturing moves overseas.
"There's a very limited market for our products in the UK, which means funding through traditional lenders has been difficult to access, as exporters are not looked upon very favourably. Couple this issue with being an SME, and it's almost impossible. This is why funding streams such as MEIF are absolutely vital for businesses like ours, and the team at ELEM has been instrumental in our business growth."
Zeeko says its turnover will reach £6m this year.
Sukhveer Chirrimar, loan fund advisor at Enterprise Loans East Midlands, said: "This is a quality tech and manufacturing company that the East Midlands should be proud to have operating here. This funding is a vital part of Zeeko's financing strategy, helping it to retain highly qualified and skilled professionals within the region. In my opinion, this is exactly the type of business MEIF has been established to support, in a situation where banks and traditional lenders do not."