On the move: the latest East Midlands hires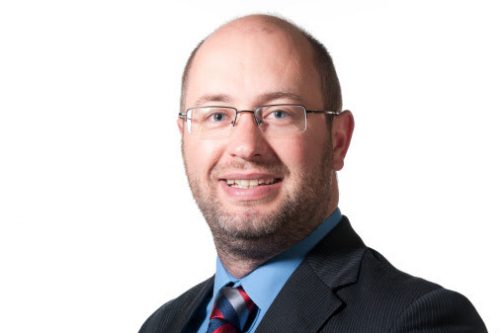 Smith Cooper has promoted Michael Roome to partner in its business recovery and insolvency (BRIS) team.
Roome has been with Smith Cooper for eight years.
Dean Nelson, head of BRIS at Smith Cooper, said: "Michael has been instrumental in the growth of our business, and prides himself on his strong technical and commercial ability."
"Michael has played a pivotal role in establishing and expanding our presence in the East Midlands market, winning work consistently in a challenging and competitive arena. I personally wish Michael every success in the next stage of his career and congratulate him on his well-deserved promotion and achievement."
Roome said: "I am naturally delighted to be joining the partnership of such a long-established and prestigious firm, which not only continues to strive for growth, but holds the interests of its clients and connectors at the very core of its business.
"We have already grown to be one of the pre-eminent teams when it comes to offering advice and support for distressed and underperforming businesses. The current market continues to challenge everyone, and with so much uncertainty in the economic climate, we need to ensure that our offering remains as strong as it is, whilst also playing an integral part in Smith Cooper's continued success."
A ground-breaking system that models the way that air pollution disperses from chimney systems is a step closer to being launched by A1 Flue Systems following the appointment of a specialist chemical engineer to oversee its testing.
The Nottingham-based company – which is the UK market leader in the design, manufacture, installation and maintenance of commercial and industrial chimney, flue and exhaust systems – recently announced the appointment of Stuart McCready to complete the final stages of development of its computational fluid dynamics (CFD) dispersion modelling system.
A1 Flues started developing the new system based on OpenFOAM CFD – which is also used in Formula 1 racing – in 2015, and McCready has joined the company via the University of Nottingham to complete trials ahead of it being rolled out to the construction industry.
Director TJ Duncan-Moir said that legislation and regulation around air quality – especially in densely populated areas such as city centres – are only going to get tighter, and CFD dispersion modelling is set to become a critical part of the design and construction of buildings, particularly tall ones.
McCready said: "I've joined A1 Flues at a very exciting time, as a lot of progress has already been made in the development of its OpenFOAM CFD, and I'm looking forward to working on the final phase of work to trial the system and then take it to market."