On the move: the latest East Midlands hires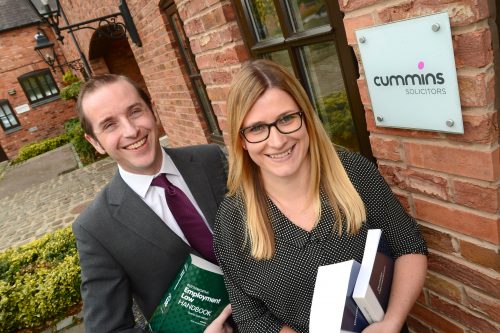 Leicestershire law firm Cummins Employment Solicitors has hired John Wood as associate.
Wood has joined the specialist employment law firm in Enderby after nine years at Leicestershire County Council where he was the principal in-house employment and education solicitor.
Also newly-arrived at Cummins Employment Solicitors is legal secretary Sophie Fawcett, who joins from Gateley where she worked in the employment team for eight years. Prior to Gateley, Fawcett was at Dodds from 2006 to 2010.
Sleaford Quality Foods, the Lincolnshire-based ingredients supplier to the food industry, has revealed that its head of technical, Gary Ridgewell, has taken a position sitting on the Technical Steering Group for the influential Food Industry Intelligence Network (FiiN).
FiiN helps to ensure the integrity of food supply chains and protect the interests of the consumer through its member companies. It has been set up to address the recommendations made within 'The Elliot Report' for the food industry to establish a "safe haven" to collect, collate, analyse and disseminate information and intelligence.
Ridgewell said: "As part of my time on the Technical Steering Group (TSG) for FiiN, I hope, along with my colleagues on the TSG, to play a vital role in distilling insights from our members' submitted authenticity testing data and other external data sources relevant to food authenticity and food fraud."