Derbyshire recycling firm to create 15 jobs after £1m invesmentt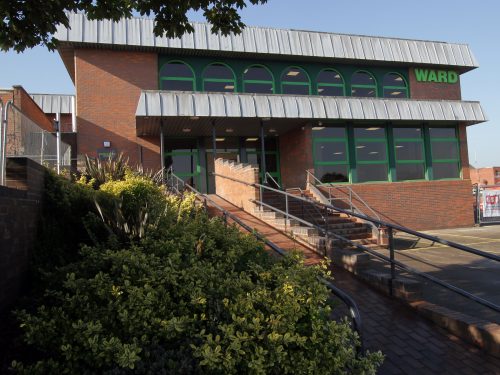 Metal recycling and waste management firm, Ward, has opened its third Ilkeston site at a former leisure centre, following a £1m refurbishment.
Ward bought the old Albion Leisure Centre from Erewash Borough Council in March this year, and instructed fit-out firm DSP Interiors to renovate the site to create new offices and communal areas for more than 60 staff and space for future expansion. The new base will be the new home to Ward's administration, IT, HR, waste and container sales and accounts teams from its existing Quarry Hill site.
James Balfour, finance director at Ward, said: "With this new investment, Ward aims to breathe new life into the former leisure centre and generate footfall into Ilkeston town centre, as well as creating a fresh new environment for our dedicated team now and in the future.
"We employ over 350 people in Derbyshire and we'll be moving up to 60 staff here in the short term, with longer term plans to expand the team further. We completely refurbished the old dance studio and gym areas, improved the car parking and will also be encouraging people to use public transport and take up the cycle to work scheme. We've kept the old sports hall and will be renovating this to offer lunchtime and afterwork activities, such a five a side football and badminton classes."
The move will free up space at the existing offices on Crompton Road offices to create a dedicated goods received area for deliveries of equipment and supplies and a logistics and transport office hub, creating an additional 15 fleet management and driving jobs.
Councillor Chris Corbett, Mayor of Erewash who officially opened the new site on Wednesday 10th October, said: "The Borough Council is delighted that Ward Recycling has chosen to base its administrative offices within the heart of Ilkeston town centre. This new base, as well as its two other sites in Ilkeston, makes it one of the largest employers within the borough.
"We are working hard to regenerate the town centre for the benefit of residents and visitors alike, so to see this building brought back into full use is excellent news and we thank Ward for helping bring business into the town centre. The company is the largest independent metal and waste recycling company in the East Midlands and we also give thanks for their support in helping the Borough Council achieve its recycling targets. I wish the company and all its staff all the very best for the future."