Defence group goes on the attack with £23.5m deal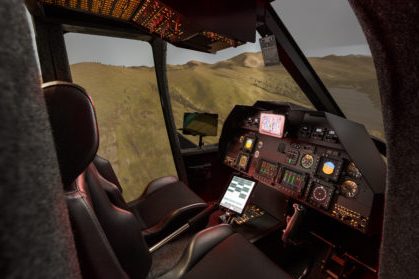 Defence technology group Qinetiq has agreed a £23.5m takeover of Lincoln-based Inzpire to create "a leading provider of critical defence training".
Inzpire provides operational training and mission systems for military customers in the UK and internationally.
QinetiQ will acquire 85% of Inzpire Group, and has an agreement to acquire the remaining 15% after two years, for a total consideration of £23.5m.
Hugh Griffiths, chief executive of Inzpire, said: "This transaction will help us accelerate our progress in delivering a "revolution in defence" and our team are hugely excited about the opportunities this tie-up presents."
Inzpire expects its results for the year to August 2018 to show a fifth-consecutive increase in annual revenues, to £13.3m. Adjusted EBITDA, a measure of operational profitability, is forecast to be £2.0m.
Around £10m of Inzpire's revenues come from airborne training and evaluation services, primarily for the Royal Air Force. The rest is from the sale of aviation mission system products, ranging from standalone tablets to full mission support systems.
"Our investment enhances our overall offer in defence operational training and mission systems, both in the UK and internationally," said QinetiQ chief executive Steve Wadey.
"Defence operational training represents an area of significant growth as customers around the world increasingly recognise the need to enhance their training capabilities cost effectively.
"The combination of Inzpire and QinetiQ's capabilities, complemented by our previous acquisitions, creates a leading provider of critical defence training."