Foxes Foundation renamed in honour of late chairman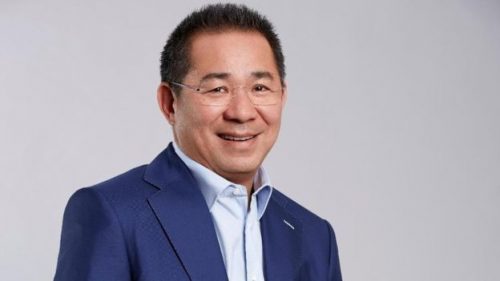 The Leicester City Football Club Foxes Foundation has been renamed The Vichai Srivaddhanaprabha Foundation in honour of the Club's chairman, who tragically lost his life alongside four others, on Saturday 27 October.
Since its formation in 2011/12, the Foundation has raised almost £2m for local charities, helping fund a renovation of Leicester Royal Infirmary's Children's Outpatient Ward and life-saving equipment desperately needed by the Children's Intensive Care Unit.
A statement from Leicester City said: "The LCFC Foxes Foundation aimed to use football as a force for good in the community. Under its new name, The Vichai Srivaddhanaprabha Foundation will continue to build on that life-changing work in a way that reflects the generosity, care and love of a man who made over £4m in personal donations to the city's universities, hospitals and charities in recent years."
Among the dozens of local causes supported since it was first formed in 2011 are Leicester Hospitals Charity, LOROS and Rainbows Children's Hospice, as well as the installation of life-saving defibrillators in key areas around Leicestershire.
A number of items will be auctioned off to help raise money for the newly-named Vichai Srivaddhanaprabha Foundation, including Jamie Vardy's Executive box, which seats ten people, for the Foxes' home fixture against Burnley on Saturday (10 November). The package includes a four-course meal, drinks and a personal visit by the striker.
Other items up for auction will be the boots which Vardy wore at the Cardiff match, with 'Khun Vichai' embroidered on them, and a pair of Kasper Schmeichel's gloves.