East Midlands Chamber reveals new president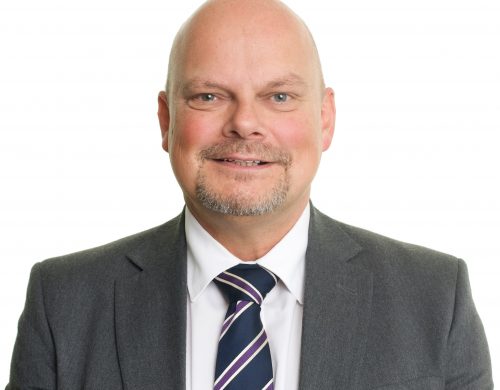 One of the region's most well-know business figures has been elected president at East Midlands Chamber for 2018/19.
Kevin Harris, office managing partner at RSM, has taken over from outgoing president Rob Mayo.
Chair of the Leicester and Leicestershire Enterprise Partnership, Harris has been involved with the Chamber for many years. He was chair at Leicestershire Chamber and oversaw its merger with the Derbyshire and Nottinghamshire Chamber of Commerce to form East Midlands Chamber.
Harris said: "I want to make sure Government keeps the needs of business paramount in its deliberations before Brexit and focuses on the needs of businesses in the wake of our divorce from the EU, whether that is with or without a deal, with or without a transition period."
Harris has set two other goals for his term as president.
They are to focus on the opportunities presenting themselves to businesses in the UK from Brexit, from the Government's Industrial Strategy and from the Local Industrial Strategies that are being developed by Local Enterprise Partnerships and to develop improved links between business and education and focus attention on the skills agenda as a whole.
His first official duty was to announce Dawn Edwards as his vice-president for the year ahead.
Edwards is managing director at Challenge Consulting, a management training and consultancy business, based in Woodborough, and also at Lambley Day Nursery, a 30-place children's day nursery in Lambley Village.
Several changes to the board of directors have also been confirmed.
Chair Phil Stanyer's tenure ends on 31 January 2019. He was formally thanked for his service and was presented with a small gift. His replacement is trentbarton buses boss Ian Morgan.
Morgan, who is deputy chairman at Wellglade Group, the largest independently-owned group of bus companies in the UK and owner of trentbarton, was appointed chair-elect in July.
Two Board members, James Bowie and past-president (2016/17) Geoff Poyzer, have retired. John Robinson and Mark Deakin, both previously co-opted to the Board, are now formally appointed. Directors Darren Clark, James Fry and Rob Mayo, who retired by rotation this year, have been re-elected.
Phil Stanyer, chair of the Board of Directors, said: "I'm delighted to formally welcome Ian, John and Mark to the Board. They each possess skills, knowledge and experience that will be of great value to the Chamber.
"And I want to express my thanks, and the gratitude of the Chamber, to James and Geoff for their support and dedication over the years. I hope they will both continue to be our good friends."