Law firm makes associate promotions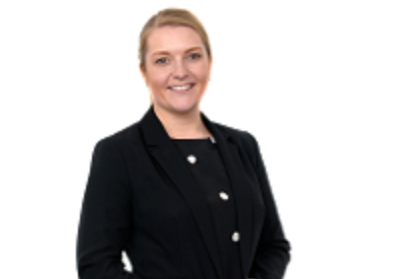 Law firm Shakespeare Martineau has announced a round of senior promotions, including two new associates in the East Midlands.
Amy Cotterill has been promoted to associate within the firm's real estate team in Nottingham and Adam Wright in the volume and consumer business team in Leicester.
lsewhere in the firm, new legal directors include three from within the firm's real estate teams, including Samantha Clancy, Hannah Alexander and Afsor Ullah. Clancy specialises in residential conveyancing, while Alexander deals with residential freehold and leasehold purchases, remortgages and equity transfers. Ullah acts for banks and investors on all manner of property and financing issues. Meanwhile, Cem Usten has also been promoted to legal director in the London office's corporate and commercial team.
Other associates promoted across the firm include Saran Dullay, Afreen Mehdi and Meriel O'Laughlin in real estate, and Sneha Nainwal, who will continue her work in the litigation and dispute resolution team.
Helen Hay, head of HR at Shakespeare Martineau said: "We have always understood the importance of recognising and promoting talent from within our ranks. Our people are the bedrock of our organisation, so it is vital that they all have the ability to define their own careers and advance across all of the firm's offices, service lines and sector specialisms.
"All ten of those recognised in these promotions, no matter whether advancing to associate or taking that next step to legal director, have proven time and again their expert knowledge, creative thinking and readiness to go above and beyond for every single client.
"The Shakespeare Martineau Academy has been instrumental to the progression of all of these lawyers. Offering bespoke training programs and support for every level within the organisation, we believe that everyone should be able to progress their career in whatever way they want.
"I am confident that the legal directors and associates will flourish in their new roles, reassured in the knowledge that we will continue to be in a position to provide top quality service across the legal spectrum."