Derby agency adds fizz to Lambrini website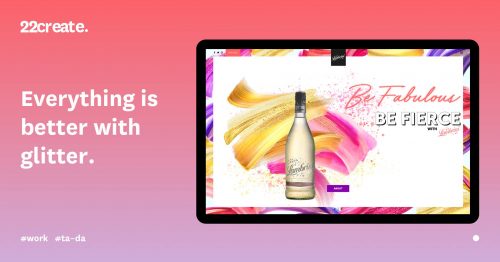 Derby-based graphic design and website agency 22 Create has completed work on a a new website for leading Perry brand, Lambrini.
The Liverpool-based brand is owned by parent company Halewood Wines and Spirits and was launched in 1994.
Martin Griffiths, of 22 Create, said: "We were delighted to be awarded the website project with Lambrini, and even more excited to get it live and show off our work. We wanted to improve engagement with the brands new and growing audience and steer away from previous preconceptions to focus on Lambrini being fun, fabulous and inclusive. We have used a clean, classy and consistent approach, and feel that this reflects the brands overall new creative look and feel."
22 Create has also been involved with running two competitions on the Lambrini website. The first competition being to 'Win Our Mini' which sees Lambrini launch a limited edition union jack bottle wrap which gives consumers the chance to win a Mini Cooper. The second competition includes the opportunity for two people to win a Wellness day at the famous Titanic Hotel in Liverpool.
Andrew Turner, Ddirector of Wine at Halewood International, said: "Our work with 22 Create has involved a brand 'refresh' exercise whereby we have introduced new elements which will help the consumer relate to the brand and enable them to keep in touch will all of Lambrini's latest adventures! We are confident that our work with 22 Create will help improve the brand engagement with both our current and new audiences. We choose our partners carefully and cannot recommend 22 Create enough."